THURSDAY EVENTS
| SUN | | MON | TUE | WED | THUR | FRI | SAT | Coming Attractions |

Live House Media Presents: 
Diablo Thursdays at Diablo Loco
6025 Richmond Ave @ Fountain View
No Cover Before 9pm | Open Until 2am
Full Kitchen 
$3 Drink Specials: 
4-7pm Wings, Ritas & Beer | 7-11pm Any Drink 
11pm-2am Margaritas for Ladies
Over 50 Hookah Flavors | Games on the Big Screens
Sounds by 
DJ A-Plus | DJ Hi-C | MC Kane


---

Open Entertainment 
Presents
Welcome To HOUSTON Party 
Oct 20th 2016 Thursday 
Hosted by @Iam_kcee & @iam_harrysong
Doors open 9pm
w/ @Dj DoneDeal 
OpenBar Houston 
2665 Winrock Blvd.
Houston,TX 77057
Free Admission before 12am
21+ 
DRESS CODE: NO tennis, NO baseball caps, 
NO jerseys, NO athletic gear!!


---
---

Indulge In A Perfect Atmosphere 
Of Drinks Poetry & Live Music 
At Cafe 4212
Doors Open At 7pm 
Happy Hour Until 10pm


---
---

Click Here For Info


J Black's Feel Good Kitchen & Lounge 
"It's not a club...
it's a Feel Good Kitchen & Lounge"
Grandopening of J.BLACK'S 
Friday, June 24th
Live Dj | Great Food
Drink Specials 9p-2am
CALL OR TEXT 281.605.0002 to 
Book Your Celebration OR Bottle Service
#FeelGoodFridays
110 S Heights Blvd, Houston, TX 77007


---

Click Here For Info


THE MONSTERS BALL
Live Performances by 
2 Chainz
Featuring
- DJ Esco
- Dae Dae
- DJ Kiotti
- Sauce Walka of the  Sauce Twinz
- Special Guest
Hosted by Lira Galore
DON'T WAIT!  
EARLY BIRD DISCOUNT ONLY ON FIRST 100 TICKETS SOLD. 
Doors open @ 9:00pm. Halloween attire encouraged! 
Ticket prices at the door are subject to price increase. 
Please Arrive Early. ALL SALES ARE FINAL. 
NO REFUND. NO EXCEPTION.
Limited VIP Tables and Sections Available. 
For information contact BEE 832-929-2217
Post + Follow Us On Social Media
#2CHAINZHTX


---

Click Here For Info


DRINK HOUSTON 
Friday Night Lights 
feat. DJ Hi-C, Aggravated, A-Plus & More! 
$5 Any Drink b4 11, 5 Rooms of Entertainment, 
Food, Hookah + More! (RSVP NOW)
http://drinkfridays.eventbrite.com


---

Click Here For Info


D.h! | Shades Simplicated Mktg | Nkem of Emagine That Ent | Mr. TC
Present
++THE INT'L AFFAIR++
EACH & EVERY FRIDAY NIGHT!
10PM-2AM
BELVEDERE PREMIUM LOUNGE
1131-01 UPTOWN PARK BLVD
UPSCALE EVENT FOR HOUSTON'S CULTURAL ELITE!
DJ SHINSKI + DJ OCEAN ON THE PATIO + MC MIKOLO on the mic
SPINNING THE BEST IN AN INTERNATIONAL ARRANGEMENT OF ELECTRIFYING SOUNDS
RSVP HERE FOR COMPLIMENTARY ADMISSION TILL 11PM
http://intlbelve.eventbrite.com/
OR TEXT "BELVE" TO 281.804.2597 
WINGS & FRIES ON THE PATIO!
STRICT DRESS CODE
NO SHORTS . NO BALL CAPS . NO TENNIS SHOES
ENTRY PROVIDED AT DOORMANíS discretion
FREE PARKING + VALET PARKING AVAILABLE
FOR MORE INFO / TABLE RESERVATION / BOTTLE SERVICES PLEASE CALL
281.804.2597 OR 281.312.9175


---

Click Here For Info


Welcome to the largest camping 
event in the world! Whether you're looking 
to relax, network, make new friends or just 
mingle with other like-minded professionals, 
Urban Camp Weekend is for you.  
Picture you and your friends at a house party 
or BBQ...now add a tent, a river, some games, 
food, sand volleyball, games, a DJ, surprise events, 
additional outdoor recreational activities 
and you have now successfully envisioned 
the best camping experience yet. 

*General Admission $75
*10x12 Cabins have a 2 person limit, with 1 double bed.  
The cost includes entry for two, and includes all 
activities for the weekend for $500 total ($250 per person.)

*12x16 Cabins have a 4 person limit, with 2 double beds.  
The cost includes entry for 4 and includes all activities 
for the weekend for $195 per person


---

Click Here For Info


ENGINE ROOM 
1515 Pease St | Houston Texas | 77002
Houstons #1 Nightlife Destination
RSVP for Free Entry
Dresscode Strictly Enforced
Bottle Service Is Highly Recommended
832.512.6515
www.ENGINEROOMHTX.com
@EngineRoomHTX


---

Click Here For Info


- QMEVENTS PRESENTS -
THE BLUE WATER SOIRÉE & FUNDRAISER
FRIDAY, OCTOBER 28TH | 9PM -1AM
@ LAURA RATHE FINE ART GALLERY
MULTI-STORY PANORAMIC VIEW OF THE CITY'S SKYLINE
FINE ART | LIVE MUSIC | HORS D'OEURVES | FUNDRAISING
SOUNDS BY DJ BIG REEKS & DJ QHOLIC
CHANGE AGENTS HOUSTON | THE WATER PROJECT | DUSSE
FUNDRAISING EFFORTS FROM THIS EVENT 
WILL BENEFIT THEWATERPROJECT.ORG
FOR MORE INFORMATION ABOUT #THEBLUEWATERSOIREE, 
EMAIL QMEVENTS@YAHOO.COM


---

Click Here For Info


AURA FRIDAYS
(LOCATED ON 4701 NETT STREET, CORNER OF SHEPARD DRIVE)
NEW ENERGY NEW VIBE NEW LOOK!!!
DRESS CODE IS STRICTLY ENFORCED!
NO TYPE OF BALL CAPS NO SHORTS NO PLAIN TSHIRTS, 
NO EFFORT NO ENTRY!!
SOUNDS BY GO DJ JBOSS x 97.9's DJ YOUNG STREETZ!!!
FREE TIL 11:30 w/RSVP
$4 YOU CALL ITS til 11
713.366.1560 TO RESERVE A SECTION/ BOTTLE SERVICE!!!


---

The Professional Happy Hour
Its Scrappy Browns 
Friday Happy Hour Duck Off! 
$3 Drinks, Great Food 
+ DJ Aggravated indmix 
5-Until | No Cover All Night


---

This FRIDAY TSU HOMECOMING KICK OFF 
@EPIC22LOUNGE Hour Hour 5-9 
.75 cent shots $3.00 wells $5.00 u call it!!!! 
FREE FISH & chips hosted by mc KUTT 
late nite 10-2a 
$5 circo all nite 
Dj star sky walka indmix 
3000 BLODGETT  
FOR SECTIONS & Birthdays  
hit us up 713.522.EPIC


---

Click Here For Info


Visit our website 
for more details and 
create a FREE profile. 
Purchase presale tickets online! 
www.clubutopiatexas.com


---

Poetry Lounge Houston is the premiere and 
longest running open mic in the greater 
Houston area with over a 10 year resume. 
We now offer a unique poetic experience 
every Friday Night 
at Dolce Houston Ultra Lounge & Bistro 
(18039 FM 529 A, Cypress, TX 77433) 
with live poetry performances, 
acoustic sets, DJ Honey B. 
Come out and have a great time while 
enjoying libations and gourmet food options 
served up any given Friday. 
Hosted by Nyne/Kodak (Houston Nat'l Slam Team), 
Nikki da Kidd and Pace Poetry. 
Friday Nights are Free with No Cover.


---

Click Here For Info


Life Fridays Is Here
Come Party Like You're In Vegas.
Enjoy 3 Floors Of Entertainment Right In The Heart of Midtown...
Experience The Biggest Club In Houston!
For More Info: Text/Call - (713)-301-8194
LIFEFRIDAYS.COM


---
---


CHAD CHIZZLE
presents:
CHEERS Fridays at #CARROS (Carringtons)
**WHERE EVERYBODY KNOWS YOUR NAME** 
EVERYONE FREE TIL 8pm. Ladies $5 all night long
WITH DJ KYLE LEE + BOBBY PHATS
DJ CHROME and OAKCLIFF 


---
---

Click Here For Info


Join us as we embrace the *NEW crown jewel 
of Upscale Saturday Nights at the beautiful 
Lumen and Crimson Lounge in Upper Kirby/RiverOaks
High Def Audio By DJ Aggravated, A-Plus & GQ Mike!
2 Upscale Lounges - LUMEN and CRIMSON connected side by side.
Dress To Impress. 
Collar Shirts for Men, Blazers Preferred. No sneakers or hats.
Bottle Service Encouraged  Call 713.259.5725.
LUMEN & CRIMSON LOUNGE - 5020 KIRBY Houston, TX 77098


---

Click Here For Info


Saturdays at THE FOX 
9p-2am
Good Vibe, Good People, Good Music
feat. Dj Reeks Live
Food Trucks & Valet Available 
Rsvp for No Cover saturdaysthefox.eventbrite.com


---

Click Here


97.9 The Box & Ciroc 
Present
Live Scene Saturdays at Grooves (2300 Pierce)
AFTER THE SHOW ITS THE AFTER PARTY 
(Discount Admission With Concert Ticket Stub)
Sounds By D Wells + Go MC Major
HOUSTON'S MOST NOTORIOUS SATURDAY HAPPY HR
Happy Hr 8-11pm feat. .75 Cent Drinks Specials 
& $5 You Call Its
Discount Admission w/ Concert Ticket Stub
Everyone Free til Midnight w/ RSVP
GroovesOnSaturdays.com
For info and table reservations 832.722.5482 
832.741.5149  504.657.7386 



Click Here

---

Click Here For Info


Oct 29th | WASHINGTON MASSACRE Pt 2 
"The Haunted ROOFTOP" 
@ SOCIAL JUNKIE (2412 Washington Ave)
$600 Halloween Costume Contest
$6 U Call Its Until 10P
3 LIVE DJs
INFO: 832.379.9194 or 713.530.7264


---

EPIC SATURDAYS RELOADED
$200 PRIZE FOR BEST COSTUME
FREE BIRTHDAYS PARTIES WITH 
A FREE SECTION AND 
COMPLIMENTARY BOTTLE OF CHAMPAGNE!
713.522 EPIC 3000 BLODGETT


---

Click Here


It's Your Birthday Saturday's
Door Open 9pm
at
MOSAIC BAR & LOUNGE
5927 Almeda Rd. #140, Houston, TX 77004 
~ Museum District ~ 
We Calling All LIBRA'S to Come Celebrate Your Birthday
Book Your Free Birthday Party
RSVP for FREE admission at: 
https://itsyourbirthdaysaturday.eventbrite.com 
NO COVER CHARGE ALL NIGHT!
DRESS CODE:  NO tennis, NO baseball caps, 
NO jerseys, NO athletic gear!! 
Recieve a FREE Section and FREE Bottle of Champagne!
***Birthday must be in the current Horoscope sign season**
Call to confirm your Birthday reservation 
@ 832.717.1566 or 888.201.8935


---

Click Here For Info


North Houston's #1 Ladies Night
Erick Whitaker and Starr Struck 
Entertainment Presents
She Love's Saturday's
at Vapes Bar & Lounge
19333 U.S. 59 @ FM 1960, 77338
9PM - 2AM
Ladies Free Till 10PM w/RSVP at
http://shelovessaturday.eventbrite.com/
Sounds By
DJ MINUS
For Info and Reservations 832.368.8043


---

Click Here For Info


Come out to ST Lounge 
(9629 Bissonnet, Houston, TX 77036) 
October 29th 2016 
for a Frighteningly Fun night!!!
Daytime party for the kids with 
a candy buffet, kid friendly music 
and pictures from 12pm-3pm 

Happy Hour Party with Halloween Themed 
Drink Specials & Free Entry 4pm to 7pm  
THE TRICKS-N-TREATS BASH 8PM - 2AM! 
        • COSTUME CONTEST 
        • RAFFLE TICKET  GIVE-A-WAYS 
        • LIVE DJ 
        • SPECIAL GUEST PERFORMANCES 
        • AND MUCH, MUCH, MORE...
LIVE IN CONCERT - JHAIME! 
CHINESE! & BLUE EAGLE!!!! 
SPECIAL GUEST TAZZ SHE-DEVIL! 
STAY TUNED, TELL A FRIEND, BRING YA FRIENDS 
AND SHARE THIS POST WITH ALL YOUR FRIENDS...... 
This is a Brock Artist & Multi-Media Consulting, 
TeflonPromo and ST Entertainment collaboration... 
#BAMMC #TeflonPromo #STEntertainment


---

Click Here For Info

---
---
---

Click Here For Info


KETO GENTRY
PRESENT'S 
"EXPERIENCE SATURDAY'S" 
AT LEON'S LOUNGE 1006 McGowen (In Midtown)
***FREE ENTRY UNTIL 9PM WITH RSVP ***
HOUSTON'S NEW SATURDAY NIGHT ADULT SOCIAL 
FOR THE MATURE & CLASSY PROFESSIONALS!  
LIVE MUSIC 9PM-10:30PM
DJ SILK IN THE MIX 10:30PM-2AM
TO BOOK YOUR COMFORT SEATING CONTACT 832-533-1117
CLICK LINK TO RSVP FOR YOUR FREE EXPERIENCE 
AT LEON'S TILL 9pm 
> http://experiencesaturdaysatleons.eventbrite.com/
#KetoGentryExclusive #ADayAtDavenport #Every4thSaturday 
#DavenportAmbassador #HoustonsUpscalePartySocial 
#LeonsLounge #SaturdaysAtLeonsLounge 


---

Click Here For Info


Join us This Saturday 
for a whole new experience 
at uropa ultra lounge
(3302 mercer st)  
#Storyhouston sounds by Dj Shante 
LADIES FREE Till Midnite 
at www.Storyhoutx.com  
#whaturstory


---

Click Here For Info

---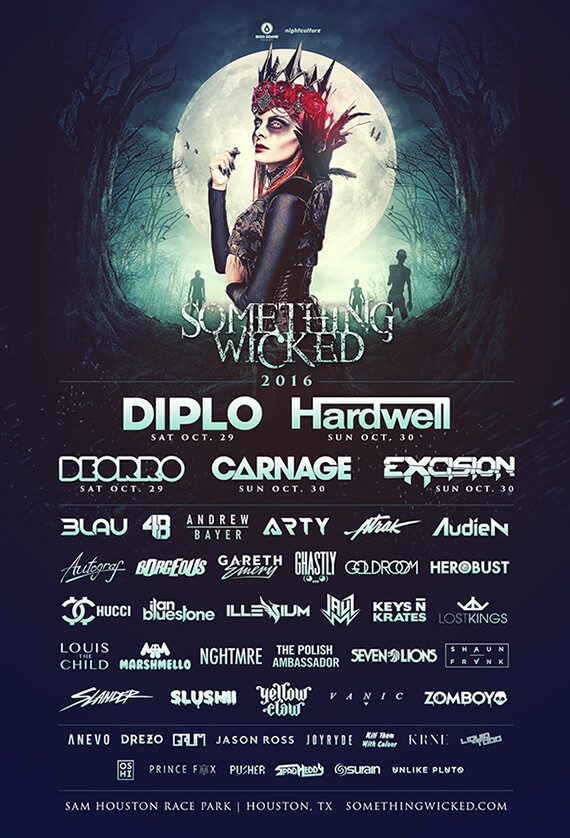 Click Here For Info

---
---

Come Check Out 
The New PANDA SATURDAYS 
This Weekend!! 
All Sections SOLD OUT!! 
Text 832.785.8350 
For More Info!!


---
---
---