Click Here For Info


Ciroc + Deleon 
presents
Inaugural Sagittarius Winter Ball
Sunday December 17th 2017
at CLE Houston
2301 Main St.

Sagittarius Birthdays for Keith Nelson, Ikem Onyekwena, Antanique Landry, 
RayFace, Brandon Latigue, Mel G, Charlye Lynne,Chris 'Janky Joe' Hester, 
Moe Vickers, Nakea Bonner, Rema Augustin, Carlia Helm, DJ Shante
Corey Haynes, Chrissy Robinson, Natalie Rose, Ken Jones, Natasha Jolivette, 
Chardee Perkins, Kiara Cheyenne & Many More

9p-2a
Dress Code
Tables & Info Call 832.330.6800
www.SAGWINTERBALL.com
Keith Nelson + Live House Media + BGE + Lisa Rogers+ A Few Good Men + InDmix.com


Click Here For Info

---

Don't mess around with your Sunday Funday. 
Come see what the whole city is buzzing about
The Ultimate Day & Night Experience is 
@theaddresshtx 3333 Raleigh St 
Houston's #1 DJ @djmrrogers @djmarvins @djqholic
#theaddresshtx #sundayfunday #goodtimes 
#theultimate #dayparty #nightparty #hookah 
#libations #kitchen #suya #coveredpatio #gowityamove 


---

Click Here


LIMELIGHT SUNDAYS IS BACK 
AT THE ALL NEW PLAE HOUSTON 
3704 FANNIN STREET
COME EXPERIENCE THE STAR STUDDED CLUB. 
BRINING THE BIGGEST NAMES AND ACTS 
FROM AROUND THE WORLD INTO ONE PLACE. 
YOU WILL NEVER FORGET YOUR EXPERIENCE 
AT LIMELIGHT SUNDAYS 
FOR SECTIONS OR GENERAL INFO CALL 832-577-7501



Click Here

---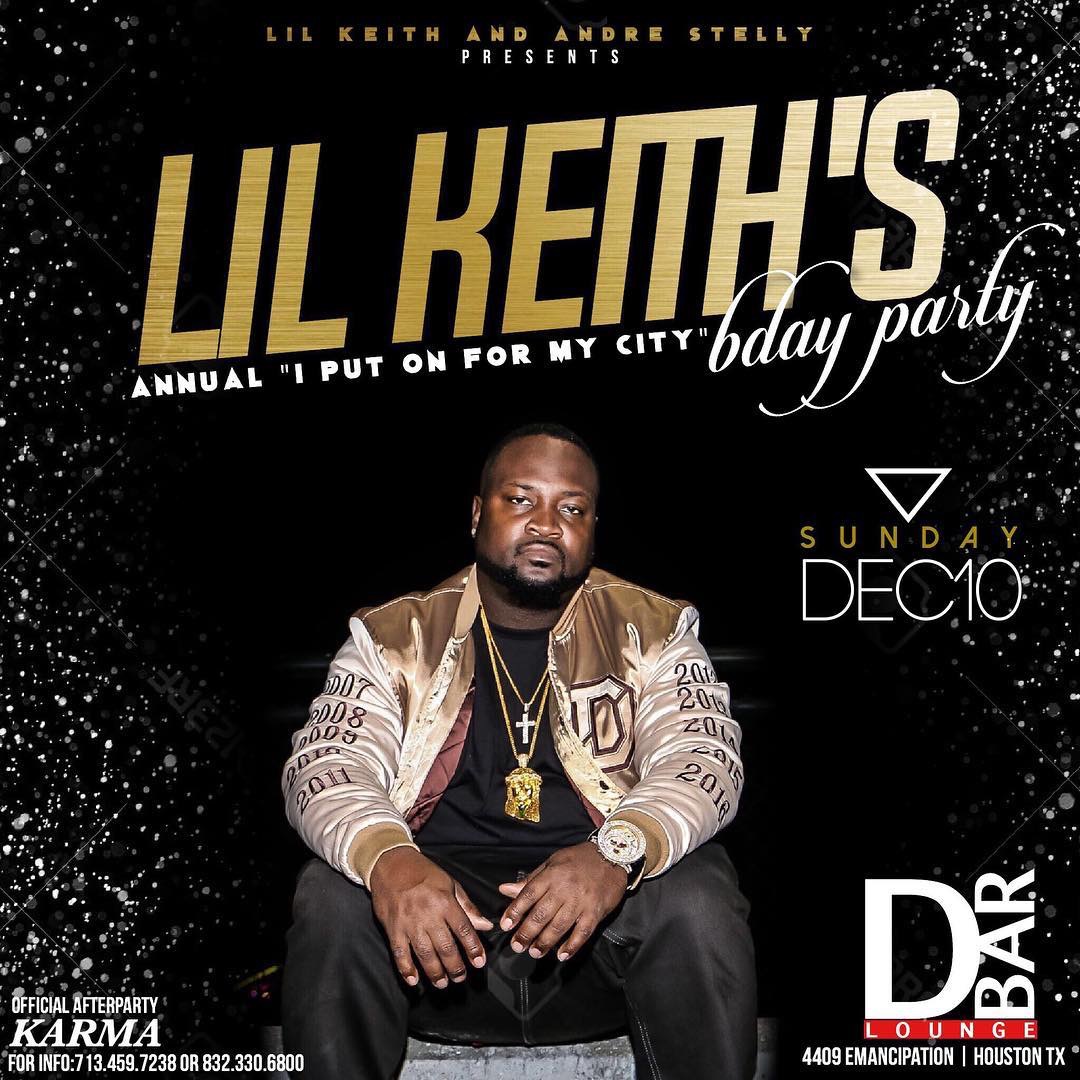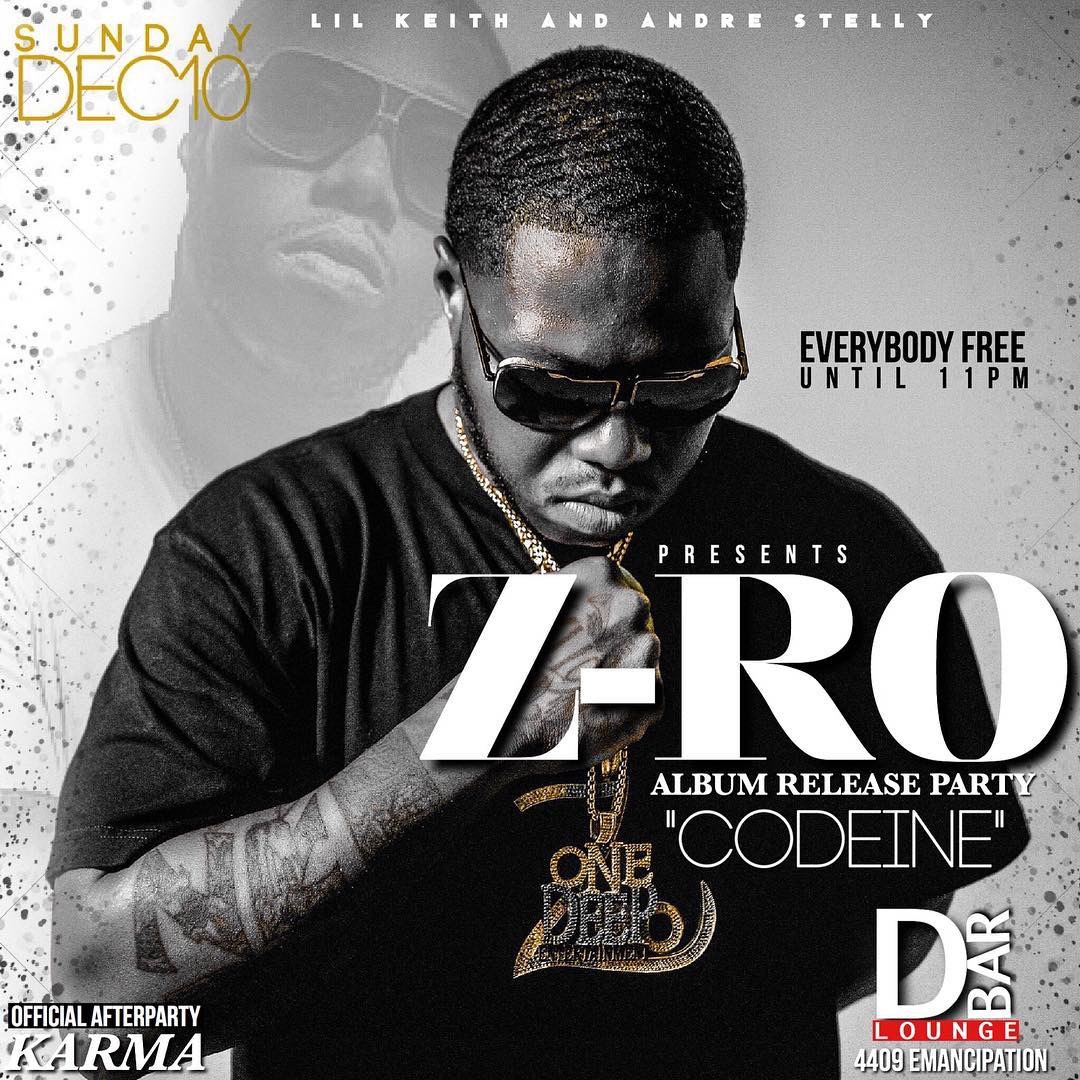 FREE Crawfish & Soul Food Sundays 
at DBar Lounge
HiC, JQue, Agg, Big Tho inDmix
For Info 832.330.6800


---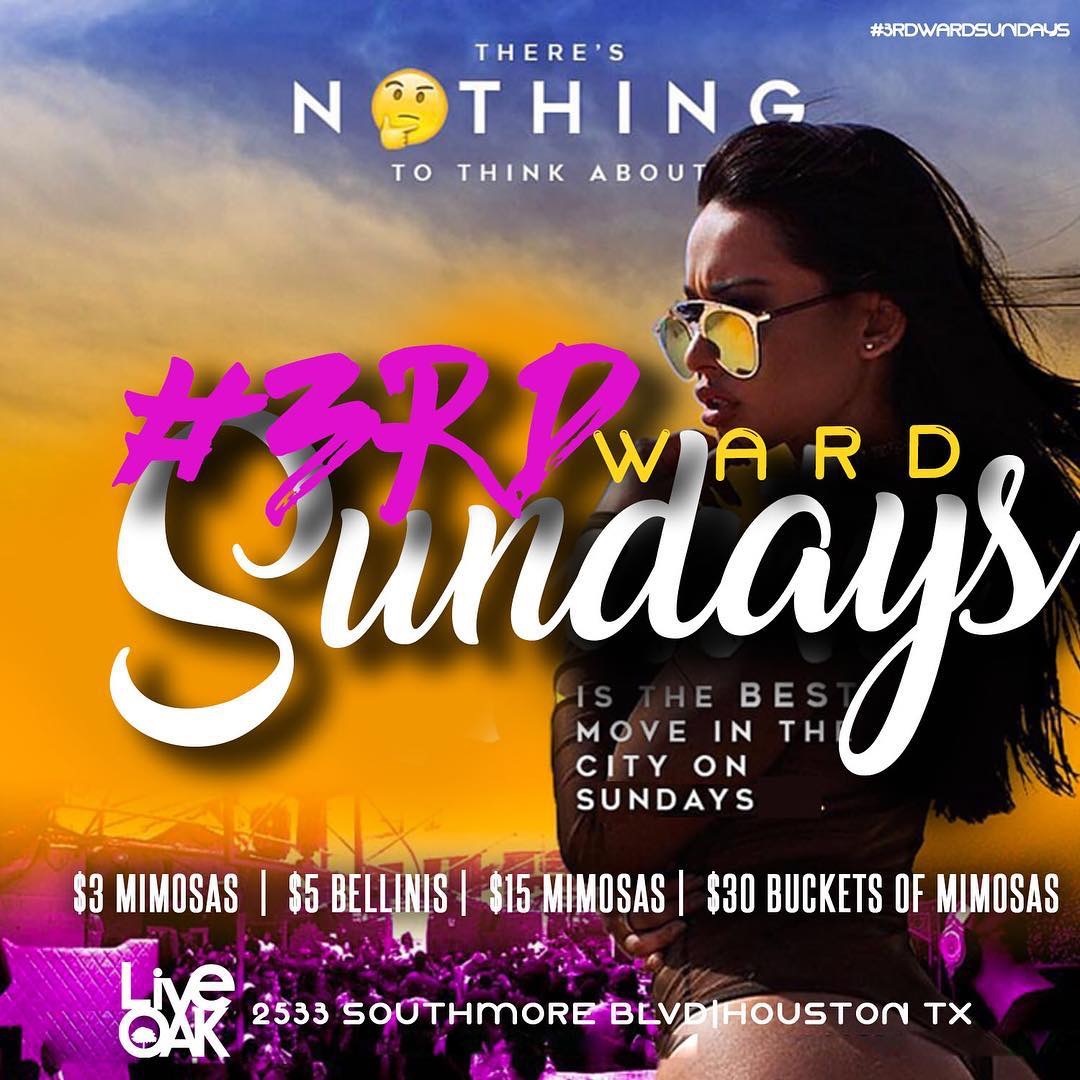 Livest Day Time Party In The Nation 
#3rdwardSundays @ Live Oak 
No Cover Doors Open At 12 
Sounds By Kiotti & Mc Kane 
For Tables Call 832-577-7501


---

POETRY LOUNGE HAS MOVED TO INDIGO MIDTOWN!!!! 
Join us this Sunday for Poetry Lounge 
at Indigo located at
2117 Chenevert St. Houston,TX 77003. 
This event will be Hosted by Nikki Da Kidd 
Featuring Blame The Comic and Killa Kyleon. 
$10 tickets availble until Thursday at Eventbrite.com. 
For more info text 713-516-2513.


---

Click Here


LIV ON SUNDAY
Michael Gardner & Louis Oliver 
present
DJ KHALED BIRTHDAY CELEBRATION
SUNDAY DECEMBER 10TH 2017
at LIV NIGHTCLUB
DJ STEVIE J & DON P inDmix
4441 Collins Avenue Miami Beach
www.LIVNIGHTCLUB.com


---

Click here for more info


FREE HOOKAH MONDAYS @ PHARAOH HOOKAH LOUNGE
FREE HOOKAH + HALF OFF FOOD MENU  
&  $5 ANY DRINK TIL 9PM + BOUDIN + PASTA + GUMBO 
+ 150 BOTTLES + GAMES ON ALL SCREENS 
+  FREE ENTRY ALL DAY 
+ 97.9 DA BOX DJ APLUS & GO MC MAJOR indmix
LOCATED OF  11312 WESTHEIMER (westheimer & hayes)
RSVP FOR FREE ENTRY AT : FreeHookahmondays.com
Early Arrival Is Mandatory
Free Hookah Available while supplies last
Book Your Free Tables now
FOR INFO 832.338.3829


---
---

Welcome To Unwind Mondays 
"Your Unwind From Your Daily Grind"
8pm Until 2am Martinis & Reverse Brunch 
With> Chef Lydia Harris On The Patio
*Great Drinks *Great Music *Great People
Dj Silk Mixing All Your Neo-Soul & R&B Hits
The New Relax Monday Night Social 
For The Mature & Classy Adults.
For Comfort Seating Contact 832.533.1117


---

Mondays Will Never Be The Same Houston! 
@GoDjHic & @GoDjsGlobal 
Presents 
#IndustryNight #NewMusicMondays 
at @Spiveys_Bar_Lounge 
2403 Wentworth st 77004 
Doors Open 5pm-2am #HappyHour 
Drinks Specials Til 10pm 
Showing #NFL Games On TV's 
+ $15 #Hookahs & Food On Patio 
Free Entry All Night. 
#979TheBox Own @GoDjHic & @GoDjjboss Indmix 
For Info Call 📲 832) 258.7851


---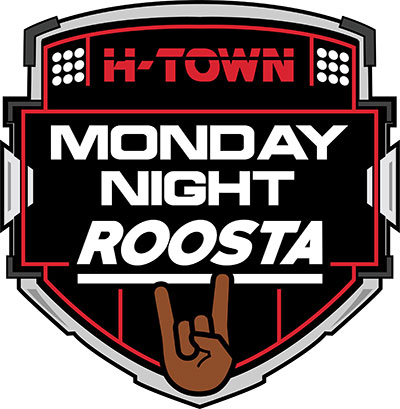 Click here for more info


CHAD CHIZZLE presents:
CERTIFIED MONDAYS (since 2009)
Carrington's Sports Bar | Main at Buffalo Speedway
Starts "poppin" at 6p
$3 U CALL ITS ALL DAMN NIGHT LONG
sounds by DJ KYLE & OAKCLIFF


---

20 wings $5
$4 Hennessey 
$150 bottles
All Night 


---

Click Here For Info

---
COMING ATTRACTIONS
| SUN | | MON | TUE | WED | THUR | FRI | SAT | Coming Attractions |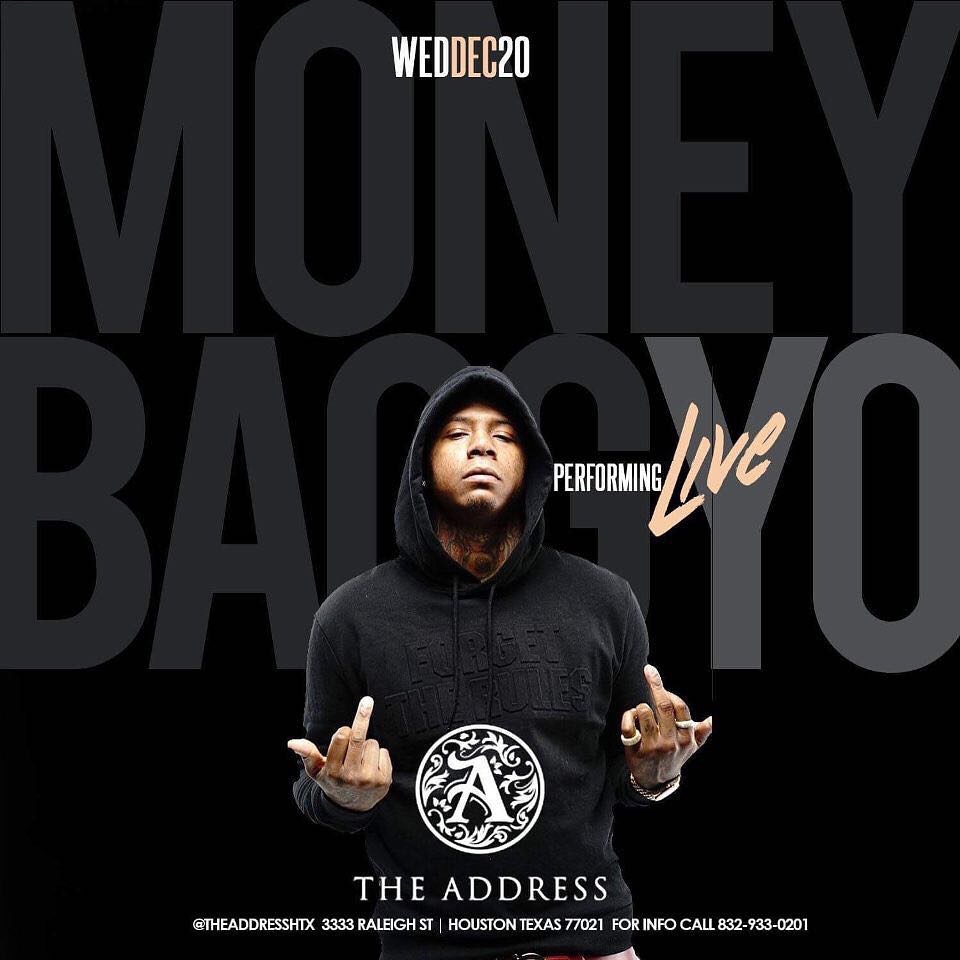 Click Here For Info


Keto Gentry The Consultant 
Presents 
The Last Day Party B4 Christmas 
December 23rd 
@The Davenport 2115 Richmond 2pm-8pm 
At Houston's #1 Day Party Social The Davenport
DJ SLK Mixing All Your Neo-Soul 80's 90's & Top 40 R&B Hits
Food Truck On The Patio & Free Cigars For The Gentleman 
For Comfort Seating Contact 832.533.1117
Free Entry 2pm-8pm Click Link Below To Rsvp> 
https://daypartyb4christmas.eventbrite.com



Click Here For Info


Click Here For Info


WINTER LAND HOLIDAY COCKTAIL PARTY 
& TOY DRIVE 
DEC. 23RD 
@ THE ROOF SUGARLAND
1531 Highway 6
#300
Sugar Land, TX 77478



Click Here For Info


ROSEGOLD NEW YEARS EVE 2018
A unforgettable evening of celebration & enjoyment 
is such a memorable way to spend the last day of 
the year that many of the "best in the city" event promoters 
have collectively made it an annual tradition. 
This is the year to make it yours too. 
Night party begins at 9:00pm.
At the Astonishing Venue in Midtown Houston...
Rose Gold Cocktail Den
2301 Main Street
#200
Houston, TX 77002
Bring in the new year with us!
Complimentary Party Favors, Midnight Champagne Toast
Doors Open at 9p
Attire: Paparazzi Perfect
Valet Available
Call or Text for Bottle service Reservations: 281.605.0002



Click Here For Info


Moet Chandon & Mercedes Benz of Sugarland Presents: 
The Red Oak Ballroom New Year's Eve Gala 
THE BIGGEST NEW YEARS EVENT GALA in Houston Red Oak Ballroom 
Sunday December 31, 2017 
816 Town and Country Blvd Ste 210, Houston, TX 77024 
Hors d'oeuvres in the VIP Ballroom 
Cash Bar 
Enjoy the beautiful firework Show 
5 differently theme ballrooms 
8 DJs four MCs Jazz Band 
Valet Service
Hookahs
Doors open at 9pm 
WWW.THEREDOAKBALLROOMNYE. EVENTBRITE.COM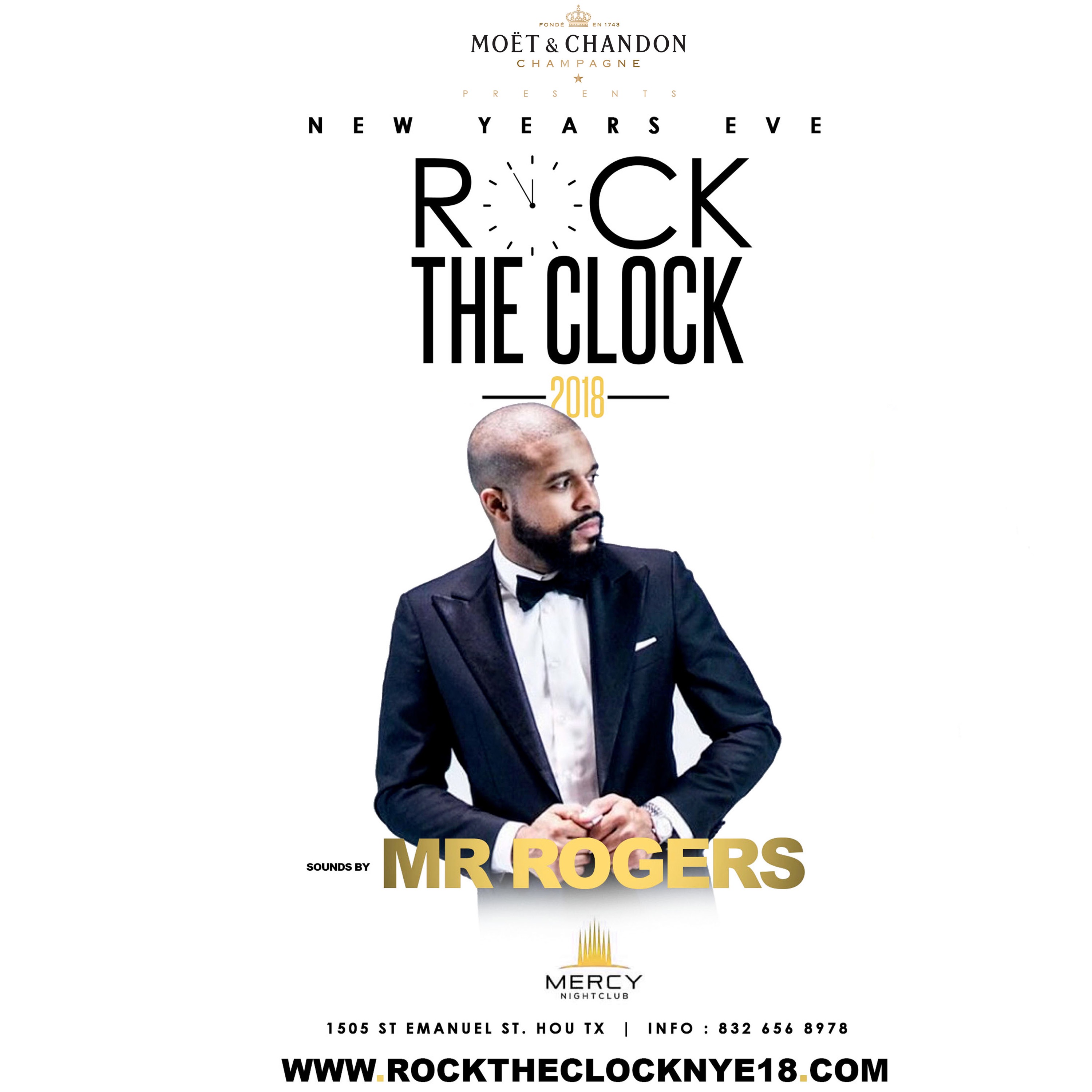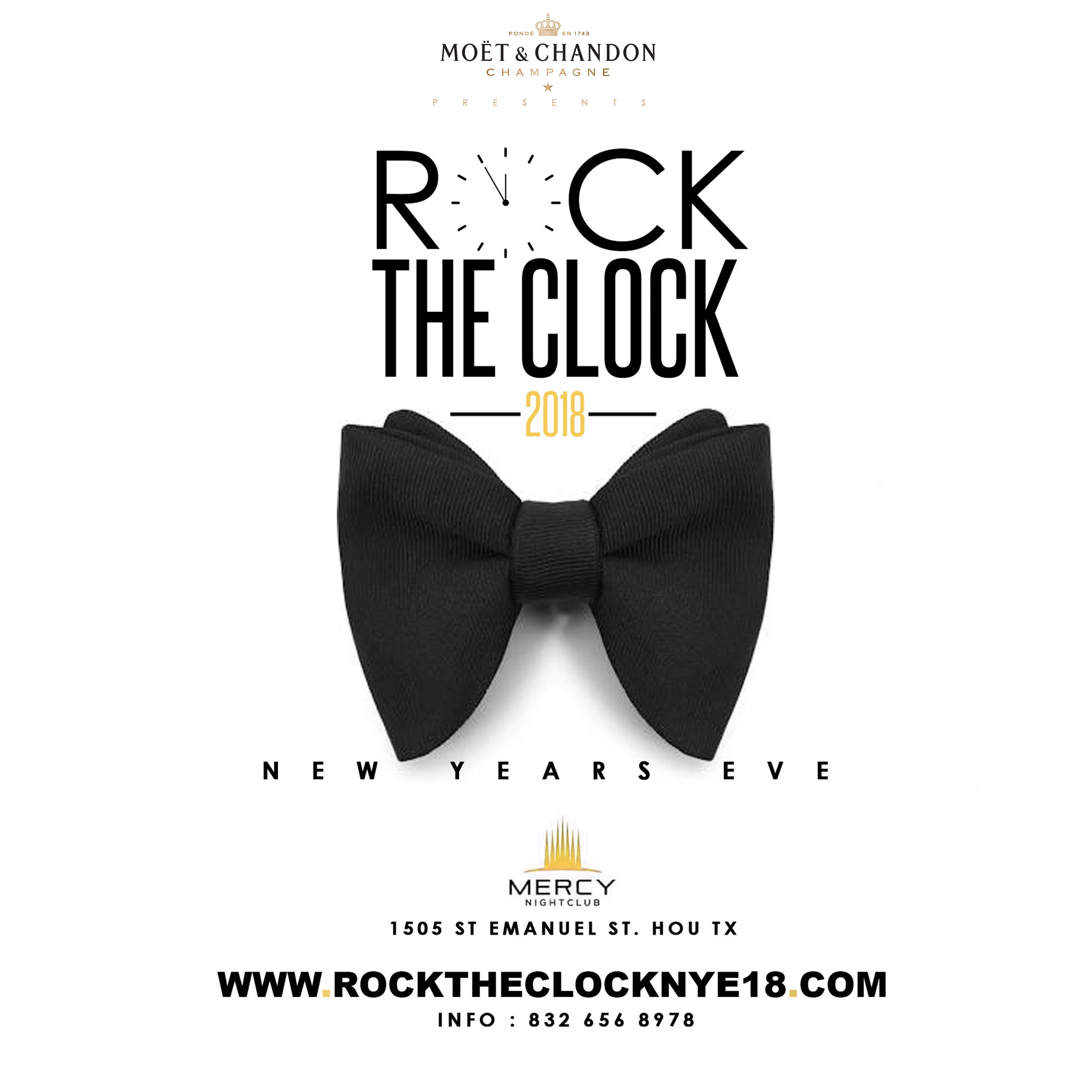 Click Here For Info


ROCK THE CLOCK 2018
New Years Eve Celebration
Sunday Dec 31st 2018
at
MERCY NIGHTCLUB
1505 Saint Emanuel St
in Houstons Eado District
SOUNDS & VIDEO MIXING BY:
DJ MR ROGERS
FEATURING
LIGHT SHOW, CONFETTI & COMPLIMENTARY PARTY FAVORS
RED CARPET ENTRANCE with PHOTO BOOTH to CAPTURE YOUR MEMORIES
VALET PARKING
SPECIAL HOTEL ACCOMODATIONS AT
JW MARRIOT DOWNTOWN
ASK FOR THE "ROCK THE CLOCK RATE"
FOR ADDITIONAL INFORMATION: 832-512-6515



Click Here For Info


Keto Gentry The Consultant & Melissa Wilson
Presents 
"A Night To Remember 2018 NYE Celebration"
8pm-1am Dec. 31st 
@Hess Club Galleria 5430 Westheimer 
In The (White Room)
Live Jazz Featuring 
Stephen Richard "Quartet" 
8:30pm-10:30pm
In The (White Room)
Live Band Featuring 
The City Band 11pm-1am 
In The (Gold Room)
DJ SILK 8pm-1am 
Mixing All Your Hip Hop, Neo-Soul R&B Hits
*Complimentary Food All Night 
*Party Favors
*Champagne Toast At Midnight
*Cash Bar
*Valet Parking Available 
To Book Your New Years Eve Section Or Table Contact: 
832.533.1117 or 713.534.4047
Hey Guys Purchase Your NYE Tickets Now > 
https://hessclubnye2018celebration.eventbrite.com



Click Here For Info


Click Here For Info


It Begins 5,4,3,2,1 Happy New Year
#DOWNTOWNCOUNTDOWN
#NYE 2017
at PURE 505
Main | Downtown
Sunday Dec. 31st 2017
The Most Exclusive New Year's Eve Party In Houston
This Is A Red Carpet Affair 9p-2am
https:purenyedowntowncountdown.eventbrite.com
Midnight Champagne Toast State of the Art Light Show 
•Photo Booths • Ballon Drop • Confetti Explosion 
• Complimentary Party Favors • Valet Parking Available 
• Coat Check • Formal Attire Required • Self Parking Available 
• Please Bring A Printed Copy Of Your Ticket To The Event 
• Tickets Are Non Refundable And Non Transferable 
• Hotel Accommodations and Shuttles are available nearby
SECTIONS 713-235-0156



Click Here For Info


#TheResolution Therapy NYE
Therapy On The Ave
#THERAPYNYE The 2018 Countdown
Free Champagne Midnight Toast
NO COVER w/RSVP | DOORS OPEN 8pm-2am
LIT Karaoke Party (1st Floor) 8-10pm
Rooftop/Lounge Party 10pm-2am
4105 Washington Ave Houston, Tx
For Information 832-715-0192 OR 832-289-4312



Click Here For Info


SILENT TRAP GALA!
NYE Sunday | December 31st, 2017
ENGINE ROOM! 7pm - 2am
21+ Only!
How it Works:
When you get your headphones you can tune into three different DJs! 
Don't like the music DJ1 is playing? 
Just flip a switch and see what DJ2 or DJ3 is playing 
- you're in control of the music! 
For Questions call/text: 346.404.5060

WHO ARE THE DJ'S
DJ A1 & MC MAJOR spinning the best of Trap music All Night Long
DJ ENERGIZER bringing yout the best 90's R&B, & Old School Hip Hop,
DJ DR HAVOC & MC MEDRON spinning the best Afro Beat, Soca, and Reggae

DRESS CODE:
FORMAL ATTIRE IS REQUIRED!
GROOVES HOUSTON
2300 Pierce St
Houston, TX 77003



Click Here For Info


PANDA NYE! 
The Biggest NYE Party In The City! 
Everybody FREE w/RSVP!
6 DJ's | 3 MC's | 2 Floors To Party On | Under 1 Roof
$100 Champange Bottles All Night!
The Cheapest Section Deals In Town!
Book Your Section Now: 832.427.7038 Or 832.785.8350
CLUB PANDA | 415 W.Little York | Houston, Tx



Click Here For Info


Crystal Ballroom         
New Year's Eve Party  
All Inclusive . Band . DJ . Premium Bars   
2 Parties, 1 Night      
Date: Sunday, Dec. 31
Doors: 9:00 p.m.   
Location:
The Crystal Ballroom at Rice 
909 Texas Avenue, Houston, TX 77002  



Click Here For Info


4TH ANNUAL HOUSTON GLAM AWARDS 
aka THE PINK BOWL INDUSTRY NIGHT 
- HAIR STYLIST + MAKE UP ARTIST + FASHION STYLE
+ FASHION BLOGGERS + FASHION BOUTIQUE OWNERS
NOMINATE A FRIEND TEXT 713.807.7000
Alley Kat Bar & Lounge
3718 Main St next to THE BREAKFAST KLUB
HOUSTON, 77002